Investing in a renovation may sound easy but when you get into it you might not think the same way. As we all know, renovation is a kind of investment that we do for our home or a profit property. The end result should always have a good rental return value along with satisfaction. Thus, making a list of some points that help to make the process a lot simpler is a great way to begin.
Even if you are a first-timer to the renovation process, you will have everything done in a hassle-free manner. Yes! That is possible. Thus, we have got you a list of a few things that will help you to get everything done in a better manner. Check the list below and hire Building Contractors in Dublin for better results.
1. Customize Your Renovation Plan according to the Target Market
You must analyze the homes and other property around the area to get a better understanding of the requirement of the place. You can get it done by visiting a few nearby properties or by hiring House Extension Builders in Dublin. Once you know what is the requirement of the market, go ahead and plan a renovation that fulfils such requirements. Doing so can help you save a lot of money by avoiding any extra cost on a thing that has no or less return.
2. Take Help of an Expert whom You Trust
When we talk about renovation, coordination is the first thing that comes up to our minds. This means that you must discuss your plans and also seek the advice of a person who has experience in House Extensions Service in Dublin. Talking to an experienced tradesman will be one great way to take help. They can suggest you with some budget-friendly solutions even for Bathroom Renovations in Ireland. This will help you to achieve a good and clear time frame for various tasks. Overall, it will be a great way to avoid various common mistakes that people commit while going for a renovation.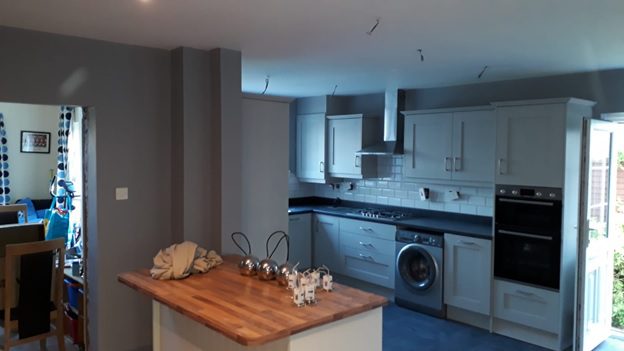 3. Kitchen and bathroom are Key Focus
It can be said that simply, kitchens and bathrooms play a significant role while selling the property. It is one package deal one makes when it is time for renewing the look. If you are looking forward to renovating your kitchen then you must leave the old bathroom patterns. As we know old bathroom patterns can depreciate your kitchen value. You might like to wait in case your budget doesn't allow you to invest in both kitchens as well as the bathroom. If you don't have any other option for the time and have to get the renovations done anyhow then you must focus upon working on the first impressions of the property such as the flooring, air conditioning, window accessories, and more. This is where hiring Kitchen Extensions Contractors in Dublin will help.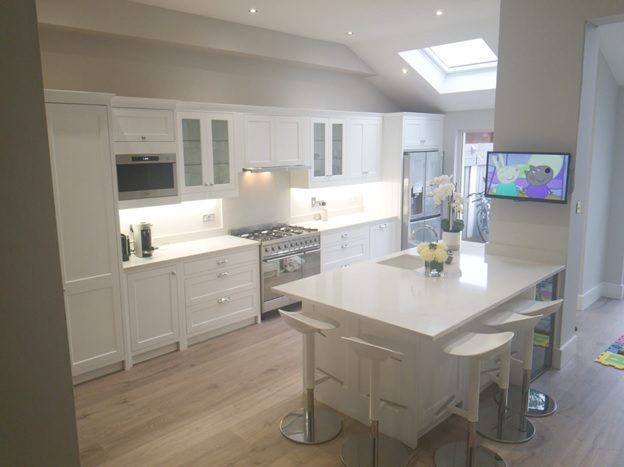 4.  First impressions are Important
Planning to renovate your old traditional property? You might like to draw your attention to the very little yet significant details which have a big impact. Just renovating the bathroom and kitchen isn't enough as other factors like natural lights and floor covering play a necessary role too. At times it is just the glance of the space that sets in the mind of people who look at the property for the first time. A little tip here of going with some neutral shades that gives a simple yet larger looking impact to the whole space might help. Apart from this, Attic Extension Builders in Dublin and their Deconstruction Services in Dublin will be useful.
All the above points play a significant role when investing in a renovation for the first time. Considering such factors is extremely important as all such investments are long-term and impacts the return immensely. Moreover, hiring Kitchen Extensions Contractors in Dublin will add a great value to your home. So, taking a practical approach to looking forward to all such points should be the base for such investments. Also, don't forget to seek Garage Conversion Service in Ireland to start your investment in renovation.